A Michigan jail is denying Demitrius treatment for a chronic illness.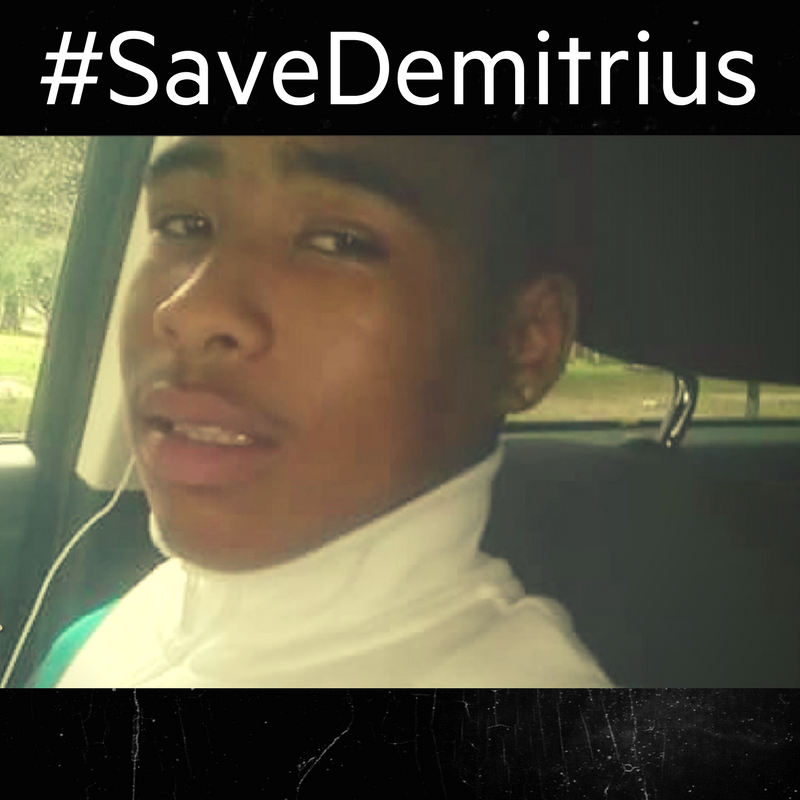 Tell Judge Levy: Save Demitrius!
My name is Tia Sumner and I'm the mother of Demitrius Manderfield. I am emailing you with pain in my heart because my son is being tortured in a Michigan jail and will die if he does not receive help. He has not been convicted of any crime but has been caged behind bars for three months, and is being denied treatment for his painful and chronic illness sickle beta thalassemia. His judge, Judith Levy, promised that she would release him for treatment if his medical needs aren't being met, but nothing has been done. Demitrius' next court date is on April 7 and my efforts alone are not enough to save him. Will you fight with me?
Please tell Judge Judith Levy: Release Demitrius Manderfield so he can receive health care before he dies in Milan Federal Correctional Facility.
On March 7, when Demitrius appeared in Judge Levy's courtroom, she assured us that if my son's medical needs weren't being met she would consider releasing him. But it's now day 16 since she told us this and he still has not been released or treated. The judge said that she would rule in 24 hours on March 7, 2017. I have continued to call Judge Levy and his prosecuting attorney Sara Woodward and urge for his freedom and access to proper health care, but I am only met with broken promises and false claims that he is being treated.
Jails in the United States are known to be danger zones for people with disabilities –especially Black folks.1 We have lost so many Black people like Sandra Bland, Darren Rainey, Ralkina Jone —all died behind bars because jail correctional officers and jail health practitioners have no empathy for those who are perceived as criminals. Over half of people locked up have not even been convicted of any crime, including my son Demitrius.2 Folks are being caged because they are either unable to pay bail or they are being denied bail — making the "innocent until proven guilty" principle our criminal justice system claims to practice obsolete. By refusing to provide chronically ill inmates with medical treatment, jails are literally sentencing people to death before a judge has even convicted them of a crime. We can't let this happen to my son Demitrius.
Will you please help save my son's life?
In faith,
Tia, mother of Demitrius Manderfield
---
References:
1.  "Disabled Behind Bars" Center for American Progress, July 18, 2016
2. "Transformative Bail Reform" Movement for Black Lives, March 2017