The killer cop who murdered Philando Castile won't serve any jail time and was just paid $48K severance. Yet Philando's cousin is facing 10 years in prison simply because he attended a protest last year, will you sign the petition to have the charges dropped and read his story below?
–Arisha, and the rest of the Color Of Change team
---
First, they let Philando's killer walk free. Now they're going after his innocent cousin for attending a protest.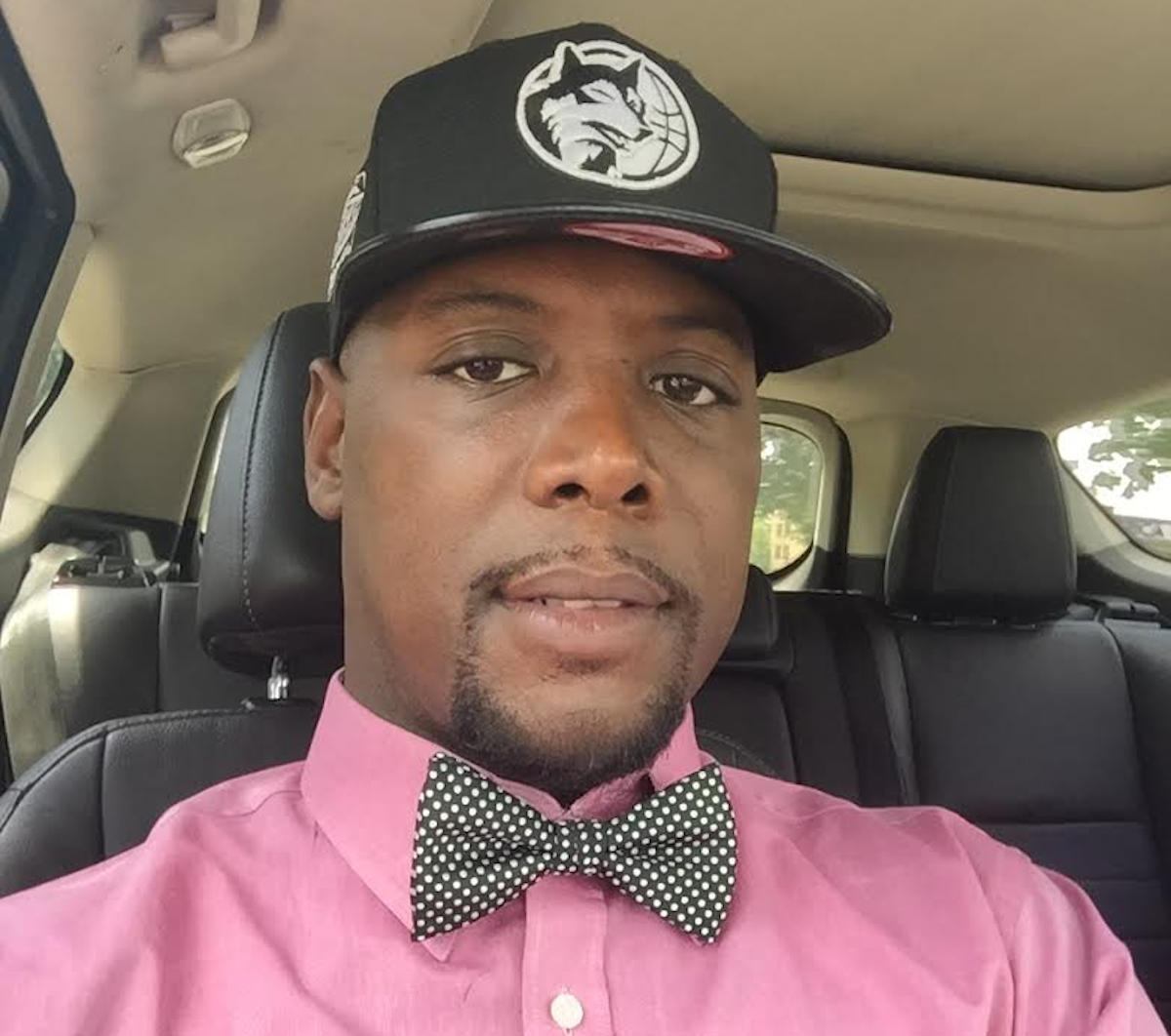 Louis Hunter doesn't deserve to spend 10 years in jail. 
Tell the Ramsey County & Carver County DAs: Drop the charges.
My name is Louis Hunter, and I could be the only person to serve jail time as a result of my cousin Philando Castile's murder–while former officer, Jeronimo Yanez, walks free with a $48K severance check in his pocket.1
I am a loving father of four, a landscaper, and an active member of United Church of God in Christ. Last year, I attended the I-94 protest to stand against police violence and demand justice for Philando. And, like many that night, I chose to leave of my own accord rather than risk arrest. I never threw anything at the riot police; I would never do that. That's not me. But to my surprise, the next day, cops surrounded my truck and arrested me on felony riot charges, making claims about things that I never did. They impounded my truck, leaving me unable to work as a landscaper. And my family and I were evicted from our home, five days after the arrest.2
Prosecutors let my cousin's murderer go free, but are pursuing these harsh and cruel charges against me without any evidence. All I did was attend a protest. Clearly, these charges are an attempt to silence and punish dissent in response to a profound injustice. My case goes to trial on September 25th, and we don't have much time to get the charges dropped. I'm asking you, please, will you stand in solidarity with me?
Tell the Ramsey and Carver County Attorney offices: Drop the charges against Louis Hunter. A 10-year prison sentence for protest is not justice for Philando.
The cops' story has changed about three times since they arrested me. First, they said I threw a molotov cocktail. But when the evidence didn't support their lie, they switched their claim and said I wielded a board against police officers. When they weren't able to find evidence for that, they resorted to just alleging "riotous behavior."
The media isn't even mentioning the hardship my family faces merely because I attended a protest. Philando is gone, without justice. And I could be gone too–on a 10-year bid–for being in the right place at the wrong time, just like my cousin.
The prosecutor recently offered me a deal: plead guilty to gross misdemeanor riot, to be sentenced as a misdemeanor, including jail time. They thought it was a "generous offer," but I refuse to plead guilty to something I didn't do. They made that offer because their case is weak. I can't agree to a charge that will set back everything I've worked for in my life: my business, a good place to live, providing for my family.
That's why we need to pressure the prosecutor to drop these charges before it's too late.
I didn't do anything but stand up for justice. I don't deserve to go to prison, while Philando's murderer walks free.
Thank you for your support and solidarity,
— Louis Hunter, and the Color Of Change team.
References:
1. "Cop who killed Philando Castile to be paid $48,500 in buyout," USAToday, 07-10-2017
https://act.colorofchange.org/go/8223?t=9&akid=7721%2E1174326%2ErlQsOi
2. "Support Louis Hunter," supportlouishunter.org, 07-27-2017
https://act.colorofchange.org/go/8224?t=11&akid=7721%2E1174326%2ErlQsOi